¡¡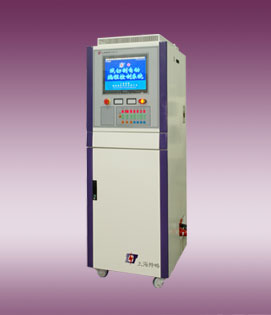 ¡¡
¡¡
¡¡
Shanghai TeLue High Accuracy Molybdenum Wire EDM
1£© High Cutting Speed: Intelligent high voltage cutting technology, with cutting speed of up to 300mm2/min, allowing for multiple cuts, with 1 cut 2 skim at a maximum speed of 7000mm2/hr, making this machine faster than most brass wire EDMs.
2£© High Accuracy: 1¦Ìm close loop linear glass scale with a maximum cutting accuracy of ¡À3¦Ìm.
3£© Low Surface Roughness: Die steel material => Ra< 0.6¦Ìm; Tungsten Carbide => Ra< 0.5¦Ìm.
4£© High Accuracy Center and Edge Pickup of ¡À6¦Ìm.
5£© Long life diamond guide lasting up to, over 2 years.
6) Machine table movement by Taiwan Hiwin linear rail, high accuracy ball screw ensures long term machine accuracy.
7) Automatic and manual controlled multiple wire rotation speed to accommodate different cutting needs, allowing for easy wire changing and better multiple cutting.
8)Computer controlled operations, dual CPU structure, HF easy all-in-one programming, high noise resistance allowing for a very stable operating system.
9) Environmentally friendly half-enclosure structure providing for a clean and quiet working environment.
10) Long life, environmentally friendly TeLue TLC coolant lasts up to 6months. The use of a filtration system keeps the machine clean and prevents against blockage in the water ducts.
11) Touchless wire transport structure allows for smooth rotation direction change.
12) Large taper cutting structure with tension provides accuracy large taper cutting.
13)Optional aluminum cutting function protects carbide contacts from wearing out quickly and solves the problem of low cutting speed during aluminum cutting.

Shanghai TeLue High Accuracy Molybdenum Wire EDM

1) Controller uses high reliability, stability, noise resistance industrial computer. Philips LCD display monitor.
2) Dual CPU structure and all-in-one programming system allows for programming while the machine is in cutting mode, helping to reduce setup time.
3) Power loss memory protection, wire break protection, automatic machine stop function, and automatic wire stop at edge function.
4) 4 Axis upper/lower dual-shape taper cutting. Easy taper programming function.
5) High voltage technology that increases cutting voltage to 12A, with a cutting speed of 300mm2/min, making this machine one of the fastest wire EDMs in the world. Accuracy multiple cutting function allows for a low surface roughness of Ra< 0.6¦Ìm, comparable to that of a brass wire EDM.
6) Special stepping motor driving system provides for a low disturbance, high speed numerically controlled X, Y axis movement of up to 300mm/min. 5-10 times the speed of other traditional molybdenum wire EDMs.
7) Infrared numerical controller makes it easy to control X, Y axis movement. High accuracy center and edge pickup of up to

¡À

6¦Ìm, overcoming other molybdenum wire EDMs disadvantage of low stability, low accuracy center, edge pickup.
8) HF programming system automatically generates skimming programs, ISO code controlled, can process DXF, G code, and 3B code cutting files.
9) USB port, floppy disc drive and networking cable allows for easy program transport.